Dragon Force National Karate Demo Team
Information, Members, Photos, Magazine / Newspaper Articles, YouTube Videos and Facebook Videos.
"Optimi Optimorum" (Best of the Best)
Dragon Force National Karate Demo Team

Practice Schedule

National Karate Team

Practice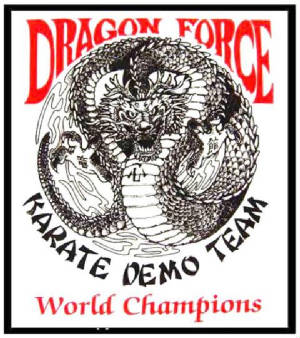 AWESOME !
The Dragon Force National Karate Team received Brand New Embroidered Demo Team Uniforms and they were worn at practice for the First Time on 1 October 2009. Team Dragon Force wore them to Victory by winning the 1st Place Demo Team Trophy at the 2009 World Fall Classic Martial Arts Championships conducted at Hampton University in Hampton, Virginia on 11 October 2009.
USA STAR Patch Award: A New Red White & Blue USA Star Patch was added to the front of the Dragon Force National Karate Demo Team uniform top as a Reward for winning the "National Karate Demo Team 1st Place Trophy."
"OSU"
Sensei Thompson
Dragon Force National

Karate Demo Team

and

Ryoshin-Kan Karate School

in the News and Performances on Youtube!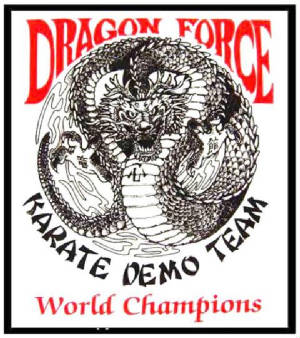 DRAGON FORCE
KARATE DEMO TEAM
MEMBERS:
NATIONAL KARATE DEMO TEAM
Shihan Tim Thompson
Sensei Michael Milliman
Hayden Bowles

Zachary Bowles

Trent DePeralta

Steven Smith Jr

Sammy Assassa

Ellie Smith

Alondra Duenas

Alex Hill

Albert Slavin

Victor Rodriguez

*DEMO TEAM MEMBERS

/National Team Support:

Sensei Steve Borloz

Sensei Patrick Johnston
Sempai Lynwood Yeatts

*Past Demo Team Members :

Sensei Michael Lombardo

Sensei Min Lee

Sensei Chae Thompson

Sensei William Lee

Sensei Alfred Alejandro

Sensei Matt Borloz

Russel Williams

Sensei Courtney Wilkins

April Lucas

Evan Lucas

Sensei Michael Wilkins

Keegan Grinspoon

Kaoru Katayama

Riemann Katayama

Matt Voegel

Andrew Voegel

Zinjin Iglesia

Nami Dao

Jerimy Brecheen

Braxton Zivic

Ron Boone

Ashley Boone

Jimmy Adams

Joshua Ebreo

Natalie Ebreo

Leo Navarro

Ashleigh Hunt

Bella Bartha

Michael Bartha

Daniel Daum

Jack Holladay

James Conley

Dia Bolton
Dragon Force

National Karate Demo Team

Action Photos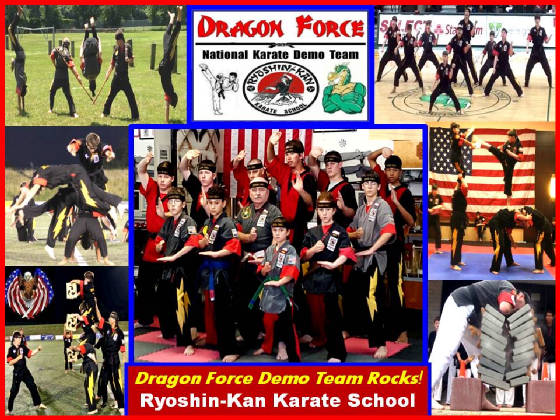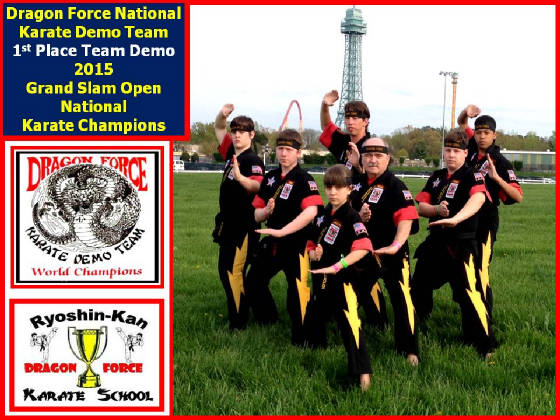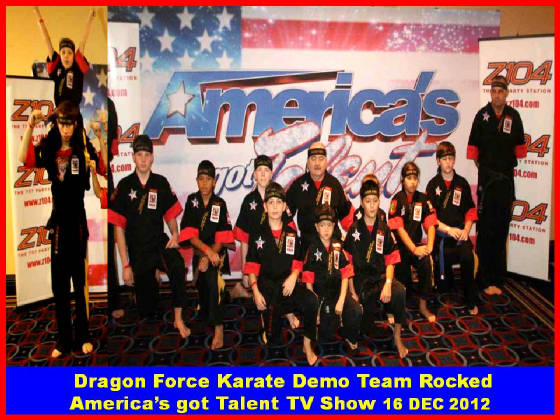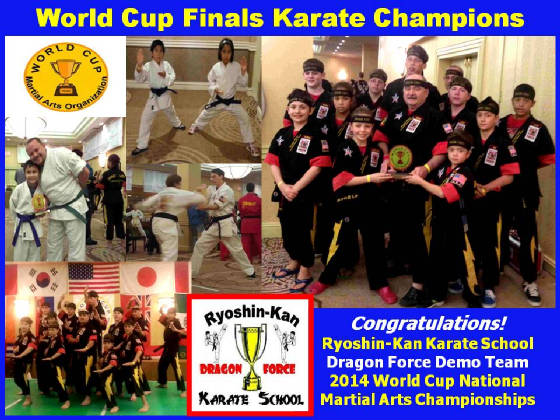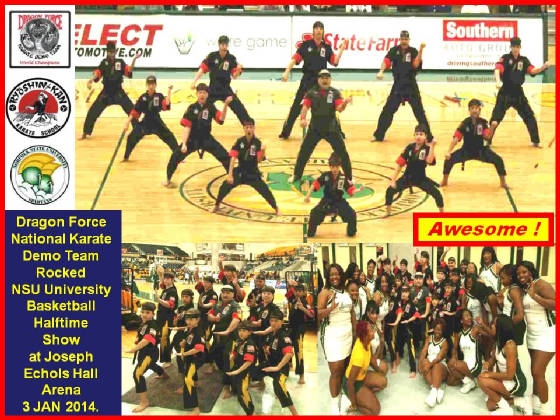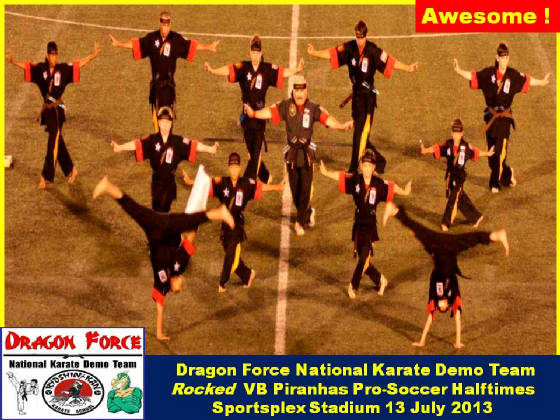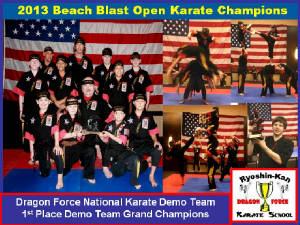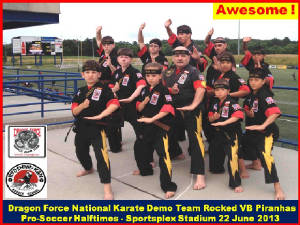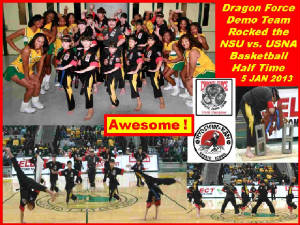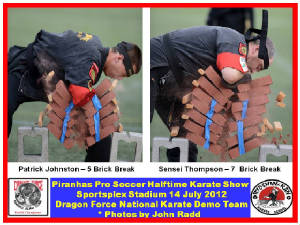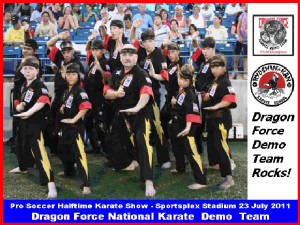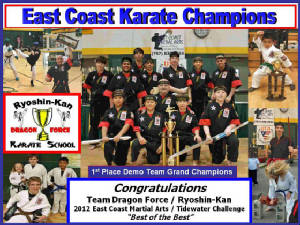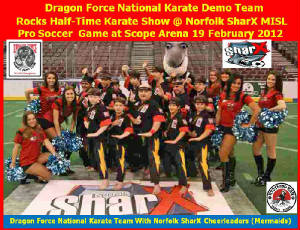 Norfolk Scope Arena Karate Demo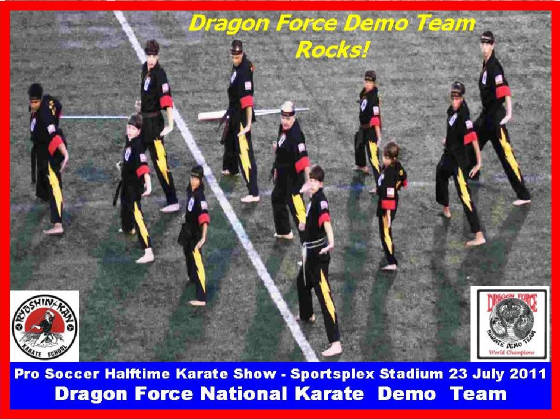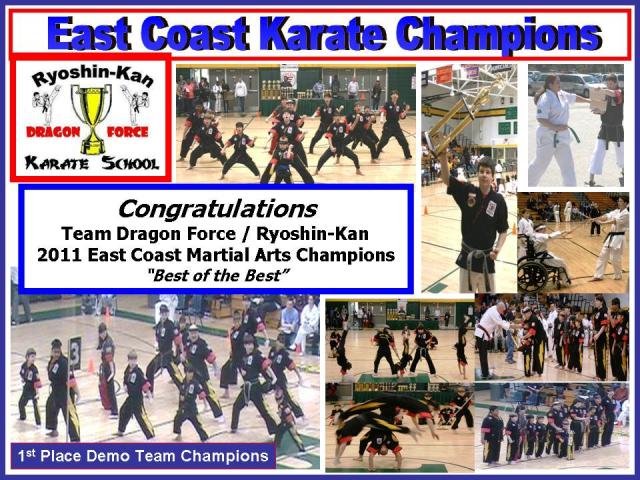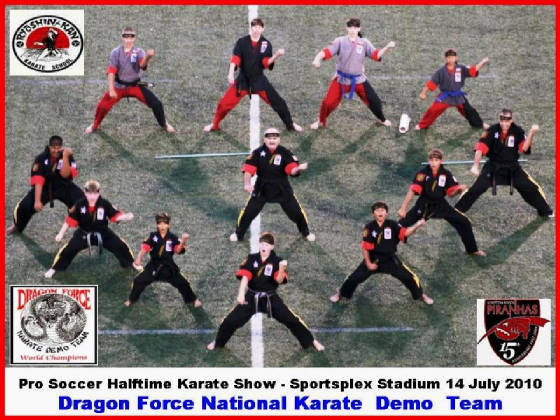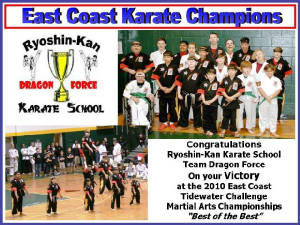 Click on Photo to enlarge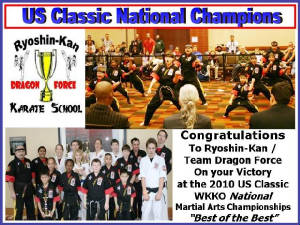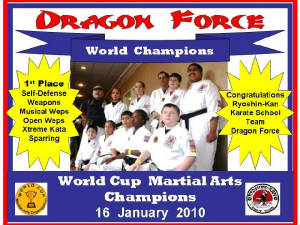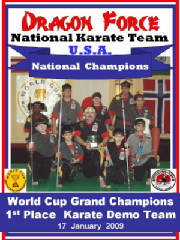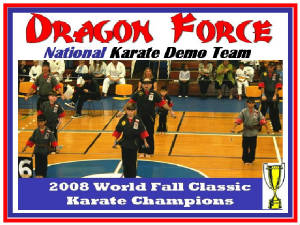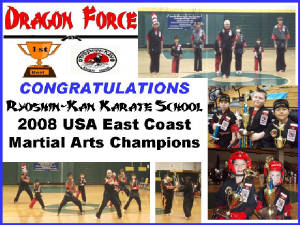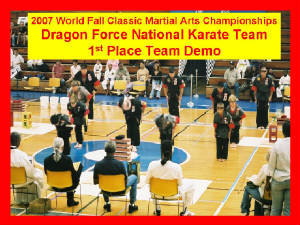 CLICK TO ENLARGE PHOTO.